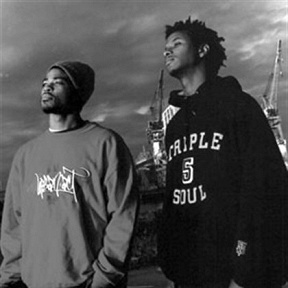 Zion I
Zion I
est un groupe de hip-hop américain, originaire d'
Oakland
, en
Californie
. Le groupe se compose de Baba Zumbi et Amp Live.
Biographie
Zion I publie son premier album, "Mind Over Matter" en 2000. Il est nommé dans la catégorie "album indépendant de l'année" par le magazine "
The Source
". Le deuxième album, "Deep Water Slang V2.0", est publié en 2003. "True and Livin'" est publié en 2005 et......
lire la bio