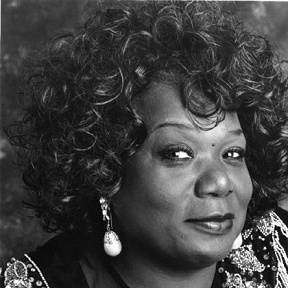 Zora Young
Zora Young
, est une chanteuse de blues afro-américaine, née à
West Point
,
Mississippi
, le 21 janvier 1948.
Biographie
Cousine éloignée du bluesman
Howlin' Wolf
, et originaire du Mississippi, Zora Young devient dans les années 1970 la « protégée » du bluesman
Sunnyland Slim
. Elle côtoie rapidement la crème des bluesmen de Chicago, la « Windy City » et se distingue dans le show "Heart of the Bl......
lire la bio